Schuff COVID 19 Shop Paid Sick Program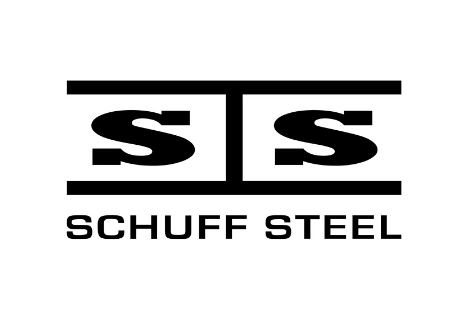 We understand that everyone is impacted by the current crisis, and want to ensure we are supporting those in need and on the front lines in keeping our plants working during this time. To offer assistance, DBM Global is implementing additional programs for hourly employees in the Schuff Steel Shops.
For the COVID-19 Shop Paid Sick Program, please fill in and submit the form below. It will initially run through to June 30, 2020 but remains subject to modification and/or discontinuance at DBM Global's discretion.
For an Approved Claim, Supporting Documentation Will be Required.
Although DBM Global is presently not a covered employer under the Families First Corona virus Response Act, the Company has decided to implement the following temporary Program to assist any full time Schuff Steel hourly shop employees (including  those hourly on-site: quality control, production control, logistics, rigging, and field-yard personnel), who have been employed at Schuff Steel for at least 30 days prior, who is impacted by COVID-19.  Under this Program, the Company will provide paid sick time of up to 80 hours of a full time Schuff Steel hourly shop employee's base wage at an amount of 75% of their base wage. The paid sick time will be provided for the following reasons:
You are subject to a Federal, State, or local quarantine or isolation order requiring you to quarantine or isolate based on your own diagnosis of COVID-19;
You have been advised by a health care provider to self-quarantine due to concerns related to COVID-19;
You are experiencing symptoms of COVID-19 and seeking a medical diagnosis; or
You are caring for an individual who either is subject to a quarantine or isolation order related to COVID-19 or has been advised by a health care provider to self-quarantine due to concerns related to COVID-19.
Any eligible employee seeking to apply for benefits under this temporary Program should submit a written request to their Human Resources Representative.  Appropriate documentation will be required upon request.
In addition, to the extent full time Schuff Steel hourly shop employees are unable to work due to the conditions noted above, those absences will be excused under our absence policy through June 30, 2020.
Important Information
Please note that the benefits under this temporary program are in addition to any other Company benefits or rights.  Specifically, an eligible employee can use any other applicable paid sick leave or vacation during this period, including to supplement their income up to 100%.   
Please also note that because of the uncertainties surrounding COVID-19 and various pending governmental laws and regulations, the Company reserves the right to modify and/or discontinue this temporary program at any time upon notice to employees.   
If you have any questions about this policy, please contact your Human Resources Representative.